Each participant will receive a certificate of participation that is officially endorsed by the Ministry of Education Malaysia.
There is no limit to the number of recipients of the awards. Awards will be given to the top scorers, according to the percentiles as shown below: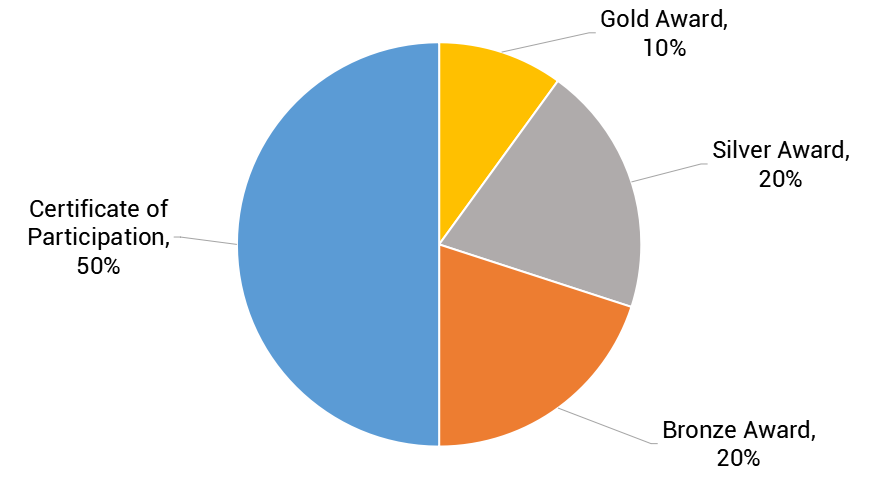 What is Next For MyESO Winners?

| | |
| --- | --- |
| | 10% top scorers from MyESO will be trained to prepare for the IESO of the following year. This is essential in order to select the team that will compete in IESO 2020. The students will be trained by the university lecturers and professionals from the related industries such as geology, geophysics, oceanography, astronomy and meteorology. |
| | The students will be evaluated from their performance in the assignments, test, teamwork and communication during the December-May training. 4 best students will be chosen to undergo further training in theoretical and practical part of earth science fields until the commencement of IESO 2020 which is usually held in August-September. |
| | It is to be reminded that the training will focus on higher level of each field in earth science, in both theoretical and practical aspects. The students will attend several training camps at Geological Department, University of Malaya as planned by the coaching team. |